How to add color to a black and white outfit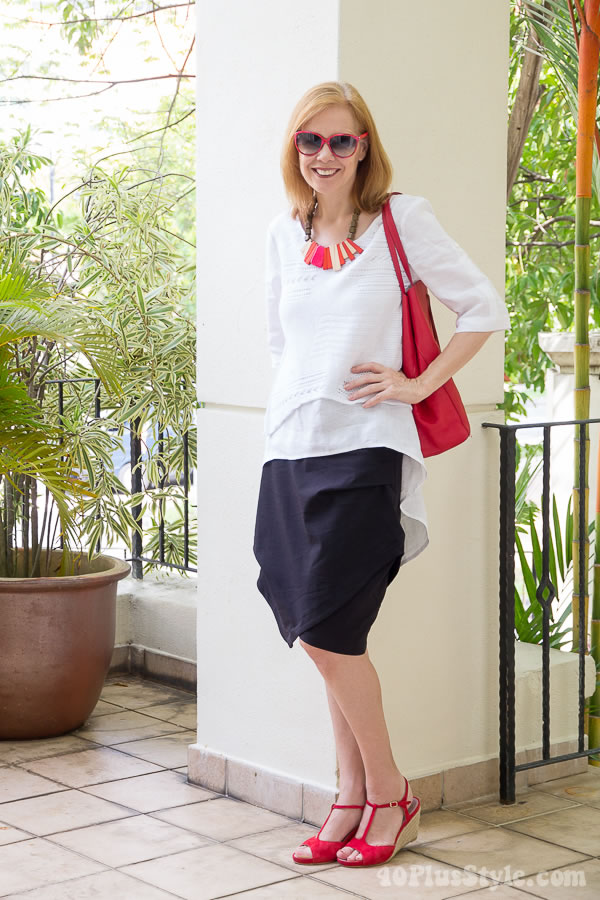 I have gravitated more towards neutrals this season, but that also means I need to have the right accessories to add color to my outfits.
You have seen most of the pieces in this outfit before but what makes it different and more interesting is the addition of this colorful statement necklace.
This necklace ticks all my boxes. It's architectural, has beautiful shades of fuchsia and red and is adjustable so I can wear it short or long. This necklace is also very light which makes it extra easy and comfortable to wear. It's from Sylca and they have much more uniquely designed yet affordable jewelry, so you should definitely check them out.
Additional accessories like sunglasses, shoes, bag and bracelet accentuate the red further and complete this look.
Both the top and skirt have become favorites as I expected, since they are light and breezy and super comfortable to wear. Adding different accessories will make them feel fresh every time.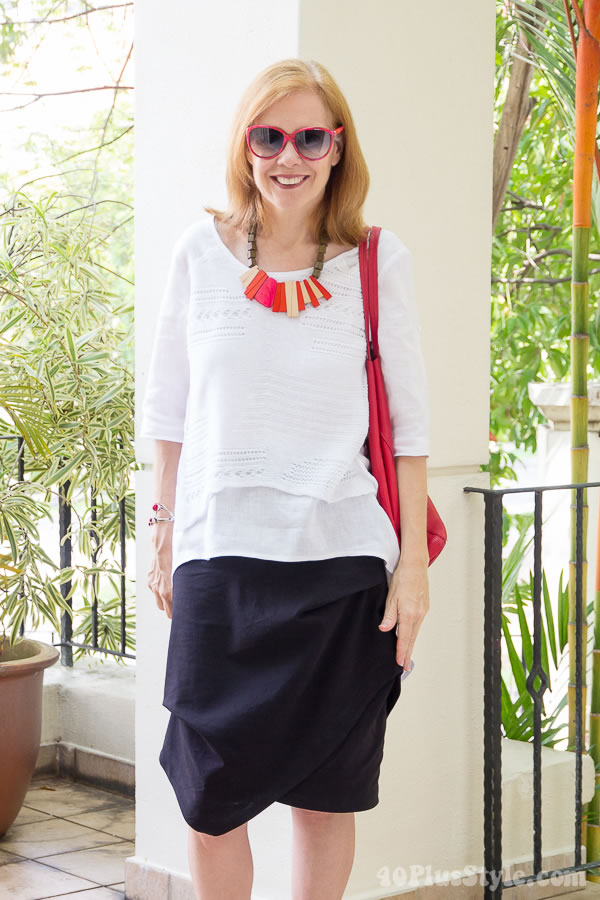 Even though I sticked to mainly red accessories, I could have easily changed the bag for another color to give the outfit an extra dimension. Black and white gives you the opportunity to really play with additional colors as does an all black outfit as Judith also showed you recently with her all black outfit with colorful accessories.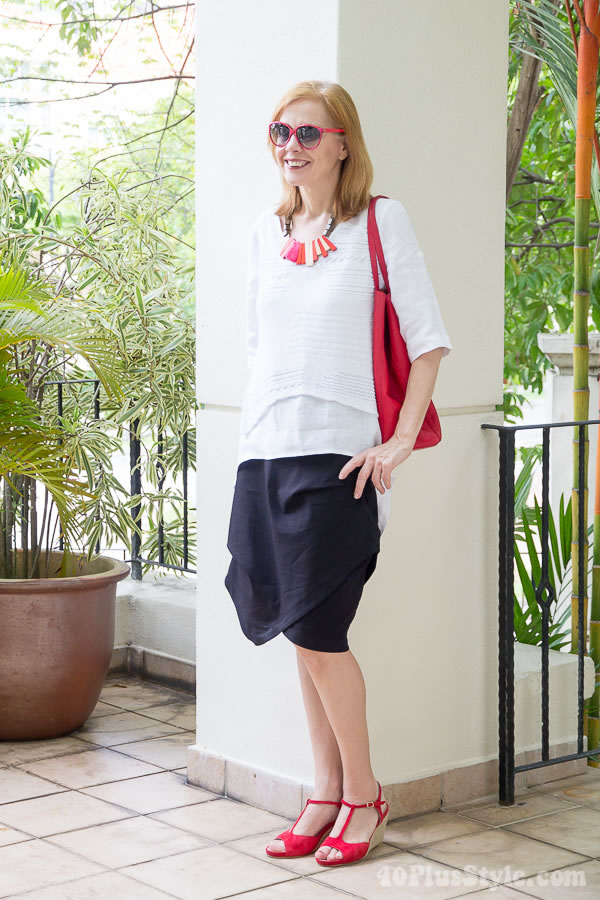 Outfit details:
Skirt: Porto at Getdressed2
Top: Stella Carakasi
Necklace: c/o Sylca
Shoes: To Be (similar)
Bracelet: Jewelry to Your Doorstep
Bag: brand unknown (old)
Sunglasses: Loewe (similar)